Your home decor is a style statement that reflects your personality and leaves the immediate impression on your guests. Decor can be done many ways and adding a pool table in your living room is definitely one of the classier ways. A pool table will always be a hotspot for recreation and conversations with your guests and provide you with a great option to have fun with friends and family.

Before you go hunting for the perfect pool table, here are some points to keep in mind.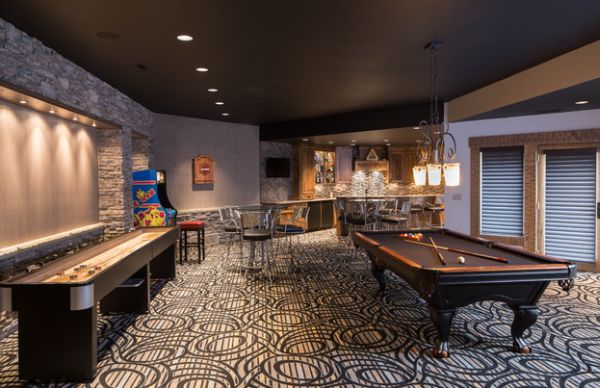 Where to buy a pool table?
For Pool enthusiasts, the first and foremost Google search is 'where to buy a pool table near me'. One must be very clear about the pool table he/she is going for. Whether you must go for the expensive ones or look for ones which are relatively not as expensive should be decided by how often are you going to use it and where are you going to place the table in the house. Sports stores that sell pool tables will provide you with a bunch of options and it is up to you to decide what exactly are you looking for, and we are here to help.


What to look for in a pool table?
Buying a pool table is a large investment with the only return being the fun the games you derive out of it. It in all senses is a long-term investment and you must treat it like one and carefully examine every aspect of the pool table and what all are you looking for in a pool table. A simple 'how to buy pool table' is not going to help you rather confuse you even more.




While buying a pool table, one must look for:


After Sales service and maintenance:

It is important to know whether the shop will provide after-sales service, as the table needs to be leveled and the felt needs to be maintained. Inquire about the free service visits, if any, and the warranty they are going to provide for the table.

Quality:

The Slate needs to be heavy to allow for the table to be stable and similarly, the rails need to be made of hardwood to decrease the vibrations from the balls slamming against it. The felt must be composed of 80% wool and properly glued and screwed into place. One must not compromise on quality and look for heavier and more durable tables with soft pockets.


Logistics
After you have bought your pool table and moved it into your house, the prospect of moving to a new house or city can be daunting given the sheer weight of the table and the need to maintain the integrity of its components. You can look for local pool table movers for moving your table to a new location or ask the shop itself who was it that they contracted for the delivery of the pool table. These movers can also be contacted to move the table to your house from the shop in case the shop doesn't provide a delivery service

Follow this tips while buying your perfect pool table. Enjoy your game.


You can always Book Easymove to get help with pool table moving or delivery.
Do not hesitate to give us a call or check delivery cost.