Sleep is loved by all. After a day of hectic chores, every human being awaits sleep. This time is the most peaceful time in all of eternity. But the body does the most important thing during this time. It again prepares our body for the next day's work. This is why getting good sleep for a few hours is really important to be healthy and fit.
To have a good sound sleep, the most important thing that needs to be perfect is the mattress. If the mattress is not acceptable by your comfort level then it's difficult to get the kind of sound sleep that is required by a body.
The survey tells that when someone is having enough hours of sleep he or she is investing nearly about a third of the entire day in bed, which is a lot amount of time. Now when someone is spending this much time in bed they must ensure that their mattress is comfortably suited.
Choosing the appropriate mattress:
How to choose the exact mattress can be the question arising in your mind. Now choosing the perfect mattress can be a difficult task. There are several factors that should be necessarily kept in mind before going for mattress shopping.
● If you have any kind of injuries.
● What purpose are you going to use it for?
● Size of the bed.
● What is your budget etc?


Credit Video: consumerreports.org
Judging on this factors one can get a mattress if their choice comfort and requirement.

Mattress selector tool may sound as some machine but it is not. It is kind of a test and the results of this particular test give you the choice of the best mattress available as per your needs.

Mattress selector tool is the quiz that basically consists of some questions like who will sleep in the mattress or how many people are going to sleep on the mattress or like if the user has got some specific health issues etc. Based on this answers the shopkeeper gets an idea regarding the mattress of your choice and needs. Even if you are buying it online you can decide which one to buy by this.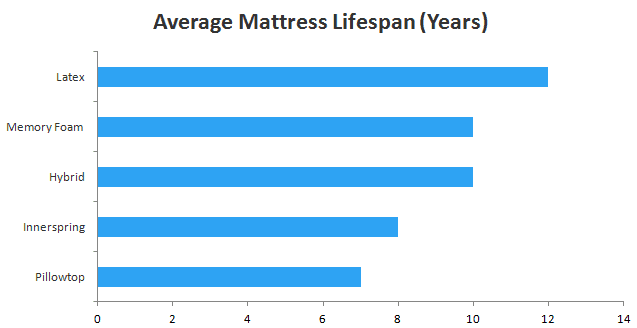 Credited: sleepopolis.com

Choosing a mattress in cases of back pain
In case you have some injuries or back pain it becomes really an important task to get the right mattress for you. If not then using any other mattress which does not suit the physical condition can worsen the situation.
While choosing a mattress for someone in back pain primarily should consult the physician or the specialist about what kind of mattress you should use. Then you can go through the catalogs to find out the one as per their consultancy. In these type of situation, it is better to choose a mattress that fits your own sleeping postures and position. When choosing a Mattress in case if back pains it should be kept in mind that the mattress should neither be too hard to hurt your spine nor too soft to provide no support at all. Therefore a medium firm mattress stands ideal. In today's date, there are various high-quality Mattresses which are specially designed to serve the purpose of pain relief. They bring together the concepts and ideas of modern-day foams and traditional coil spring. These are proven to be soft enough to the body and at the same time providing a firm support.

Types of mattresses for side sleepers:
Side sleeping is known to be the most popular and even healthier sleeping posture. There are a lot of health benefits for the side sleepers. They are said to have a healthier heart. They get minimum pressure on their neck and back sections. But to get these benefits one should find the various types of the mattress for the side sleepers that will give them the required support to the body posture. Usually, side sleepers prefer softer mattress so that they can support the shoulders and hips properly. But side sleepers with heavier body structures prefer little bit firmer mattresses so that their body doesn't sink down. For all side sleepers, they should always keep in mind their body weight while choosing the right mattress to scale the firmness required.


The perfect mattress quiz:
The perfect mattress quiz that will help you decide on which mattress to buy contains the following questions-
● What kind of mattress do you need?
● Who is this mattress for?
● Whom do you sleep with?
● What kind of mattress do you use now?
● What is your mattress foundation?
● How old is your current mattress?
● What's your basic sleeping position?
● Who will be using the bed?
● Why do you want to buy a new mattress?
● Do you have any health issues?

How to buy a mattress online?

When slowly the whole shopping world is summing up in the online portals mattress is easily available there. The brands available online are highly trusted and they offer varieties of types at a reasonable price. Even the customer service of these companies are also guaranteed and appreciated. Also while buying a mattress online you get a superb discount coupon that brings to you a very expensive one at a reasonable price.
How to Deliver a Mattress?
Once you bought your dream mattress it is time to deliver it. There are some mattress delivery options:
You can let the store to deliver a mattress, which will be the same day or the next day.
Try to fit a mattress in your car, if it does not then to rent a truck.
And the last and the best option is to book a mattress delivery service, like Easymove fast the same day mattress delivery service